Intergenerational Landed Learning at the Okanagan Science Centre
The Intergenerational Landed Learning Program has run at the Okanagan Science Centre (www.okscience.ca) for five years. Each year we have worked with a grade four class from St. James Catholic School in Vernon (www.stjamesvernon.com). The children walk the three blocks from their school to the Science Centre. We grow food crops in the Xerindipity Garden that is a public demonstration xeriscape, native plant garden adjacent to the Science Centre.
The project involves approximately 10 community volunteers who come to garden with the children and between 14 and 21 children yearly. We meet 8 – 9 times a year usually starting in March when we plant seedlings and ending when we fall harvest and meet at the school in September to prepare and share a harvest lunch with the grade four and five children. Each gardening day begins with a half hour science lesson delivered by the Science Centre staff, followed by one hour in the garden planting, weeding, watering and doing what is needed to care for the plants. The last half hour of the morning is a food lesson related to the topic of the day, using foods harvested from the garden as much as possible. Jan Hillis, a volunteer and registered dietitian leads the food lesson. Linda Peterat is a volunteer coordinator of the project.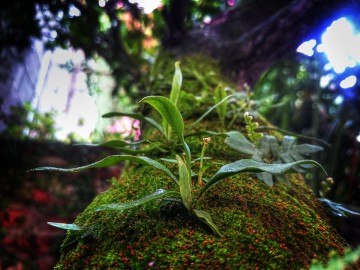 In 2011, the Landed Learning Program was honoured by two awards: The CASCADES Award for the best onsite program from the Canadian Association of Science Centres, and a SEEDS Award for the program that best supports community and environmental sustainability from the City of Vernon. The two available books: Garden Eats and Treats (2011) by Linda Peterat and Jan Hillis; and Get Growing (2010) by Jolie Mayer-Smith and Linda Peterat can be purchased at the Okanagan Science Centre in Vernon or here.
We are interested in taking Intergenerational Landed Learning to schools in the Vernon area as part of outreach programming of the Science Centre. We are currently meeting with schools and teachers who are interested in developing or have a school garden and would welcome the program on site at their school. Please contact the Okanagan Science Centre ( programs@okscience.ca) if you are interested in having this program at your school.
We appreciate and recognize the donors who make this program possible: New Horizons for Seniors, Home Depot, Stellar Seeds, BC Hydro, St. James Catholic Women's League, Vernon Garden Club, St. James Catholic School, Knights of Columbus 4949, Knights of Columbus 12202, and the Intergenerational Landed Learning Project at UBC Farm (PromoScience of the National Science and Engineering Research Council and McLean Foundation), and numerous individual and anonymous donors.