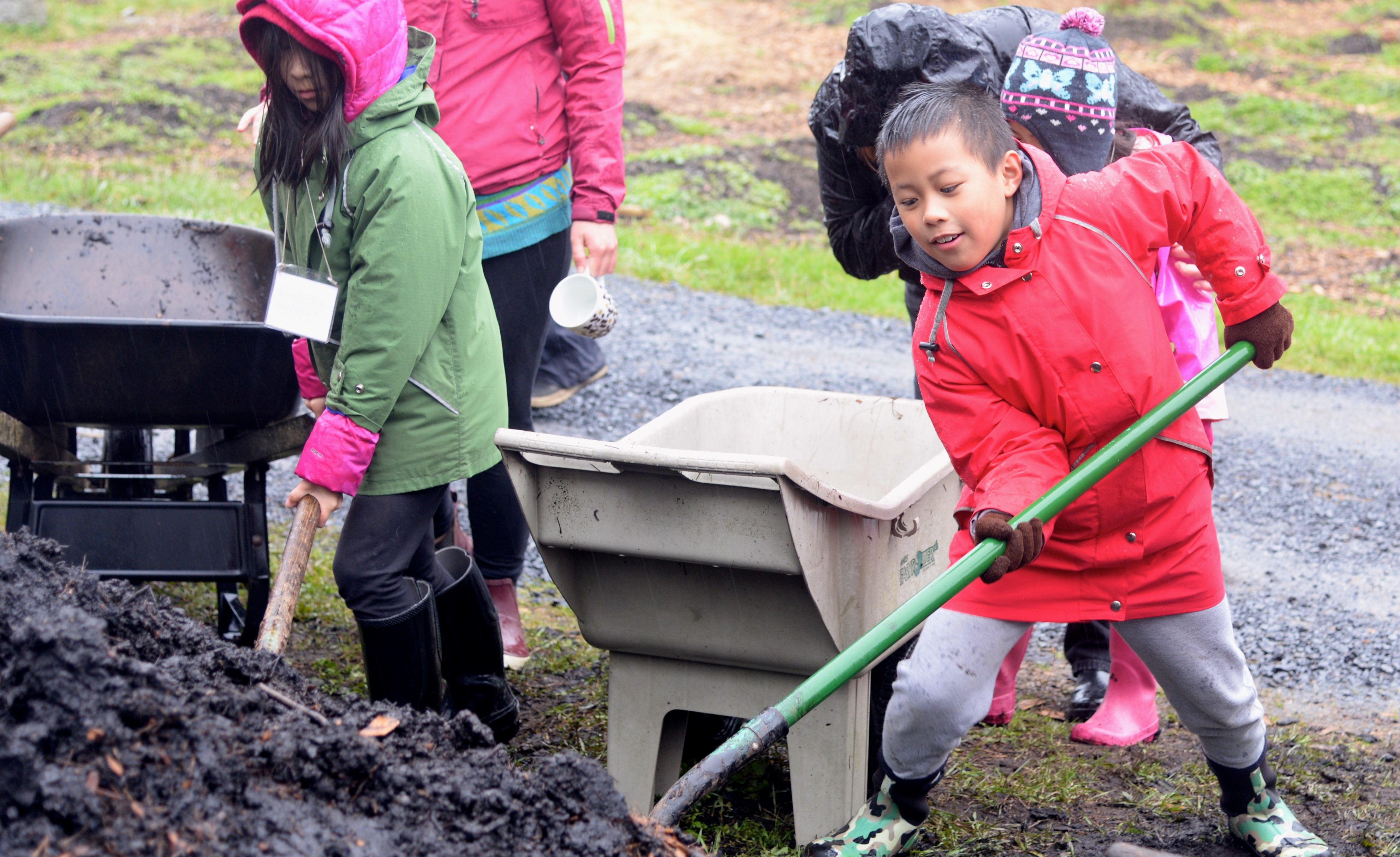 Through their experiences in the Landed Learning School Year Program elementary-aged participants and their adult mentors experience learning through the seasons with the garden as co-teacher. They make all their own choices to steward their garden plot, often breaking through fears and self–doubt to find new strengths and interests.  As participants engage together in the full cycle of planning, planting, tending, harvesting, cooking, and eating food they build a strong connection with the natural world, learn to enjoy the taste of healthy food, and develop an intergenerational and community-based, ethic of care for the Earth.
FARM VISIT 1: LAND, FOOD, AND COMMUNITY (LATE SEPTEMBER/EARLY OCTOBER)
FARM VISIT 2: NATURE'S CYCLES (OCTOBER)

FARM VISIT 3: ORGANICS, HEALTHY SOIL (LATE OCTOBER/NOVEMBER)

FARM VISIT 4: WINTER IN THE GARDEN (JANUARY)
FARM VISIT 5: PLANNING TO PLANT (FEBRUARY)
FARM VISIT 6: PROPAGATION AND GERMINATION (MARCH)
FARM VISIT 7: SUPPORTING SEEDLINGS (APRIL)
FARM VISIT 8: PLANT GROWTH AND TRANSFORMATION (APRIL)
FARM VISIT 9: IRRIGATION-WATER CARRIES NUTRIENTS (LATE APRIL/EARLY MAY)
Explore our irrigation systems.
FARM VISIT 10: POLLINATION (MAY)
FARM VISIT 11: HUMAN NUTRITION (LATE MAY/JUNE)
FARM VISIT 12: HARVEST CELEBRATION (JUNE)
Landed Learning offers children the opportunity to gain unique experiences to learn on a working farm.
Children gain hands on experience with farm animals and understand how they contribute to the farm's ecosystem